Lite Tops Gets Upgraded Website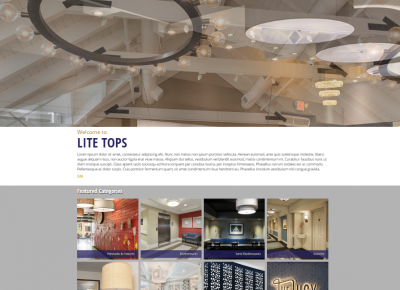 Lite Tops is proud to announce the launch of our NEW Website. The site is fully responsive for both mobile devices and desktop computers and features a wealth of information about our products. Users of the site are able to search our entire product catalog and even request a quote for any of our products. Users can also browse through photo galleries and find a local dealer through our new dealer lookup system.
About Lite Tops
Lite Tops Lamp Shades is a U.S. Based manufacturer of light fixtures. Lite Tops is the industry leader in manufacturing fabric lighting fixtures and lampshades. A true American manufacturing firm located in Linden, NJ, our full line of products are entirely made in the USA by our staff of talented craftspeople, using only the finest materials. Each fixture shown throughout the catalog is available in numerous fabric options and different metal finishes, allowing for full customization of all of our products.